Here you'll find everything you need to know about the sci-fi audio drama EVERYONE'S HAPPY, that tells the story of a dystopian future world where the population is medicated into happiness - whether they like it or not.
The 8 episode fiction podcast is released weekly and runs from August to October 2023. Read on for more!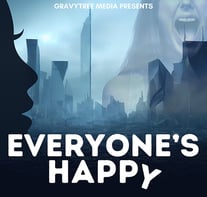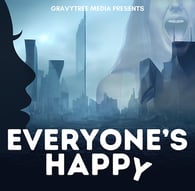 If you're completely immersed in the world of EVERYONE'S HAPPY, you're going to want to check out our PATREON page, where you'll get access to lots of extras and can binge-out on behind-the-scenes exclusives, cast and crew Q&As and much, much more! Here's a tiny peek of what our PATREON supporters are seeing...
Fun and exclusive outtakes from recording sessions, such as this behind-the-scenes clip from the voice of the System and veteran TV presenter Jules Hudson.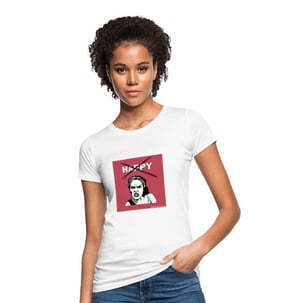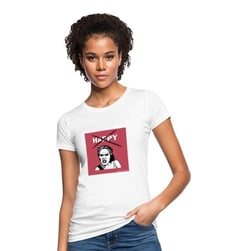 We have Merch! Quality, exclusive designs for audio drama lovers - including in-show artwork, cover art, logos and slogans. Show your support by buying GravyTree Media Merch today.


On Patreon join in with cast & crew Q&A sessions, plus get access to an exclusive Discord server where you can connect with fellow fans and chat with us!
We rely on the support of listeners to keep the show going, so if you enjoy EVERYONE'S HAPPY, please consider becoming a Patron and enjoy some of these perks, and many more.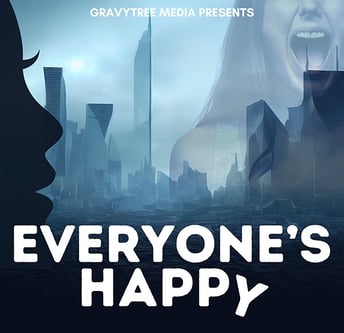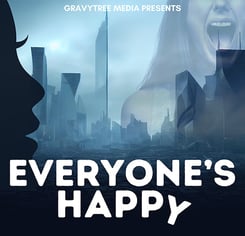 ABOUT EVERYONE'S HAPPY
EVERYONE'S HAPPY is a thrilling sci-fi audio drama set in a futuristic United Kingdom, where Dome-covered cities are governed by the Happiness Programme—a government-mandated drug eliminating negative emotions for universal bliss.
Seventeen-year-old Parker, a relatable outcast struggling with her emotions, inherits a set of mysterious tapes from her late grandmother, unravelling her own tumultuous journey and a hidden legacy.
Lurking beneath the Dome's facade of utopia, a few individuals remain immune to the drug's influence. The System, an all-seeing government, monitors citizens for any signs of negative emotions, and being labeled immune spells unimaginable consequences. When Parker discovers the truth about her family she is thrust into a perilous fight for survival in the harsh, climate-ravaged wilderness outside.
Joined by loyal friend Ben and Resistance member Sid, Parker unearths a legacy that goes beyond her imagination. Follow Parker's enthralling adventure of identity, rebellion, and the pursuit of truth in this riveting audio drama.
KEEP SCROLLING FOR EPISODE TRANSCRIPTS, CAST & CREW INFORMATION.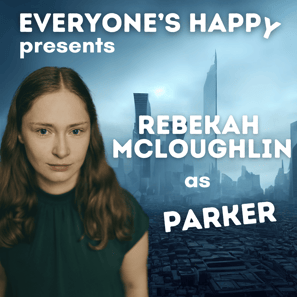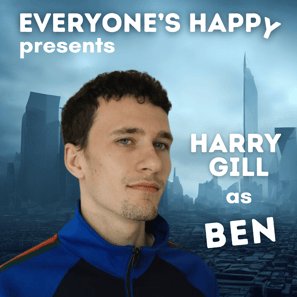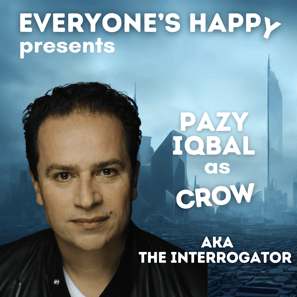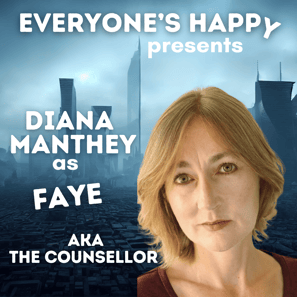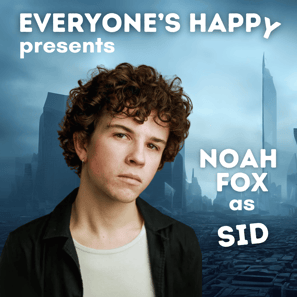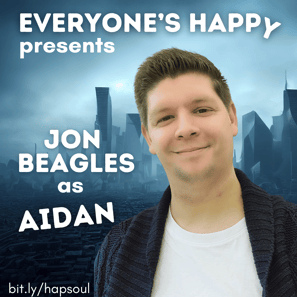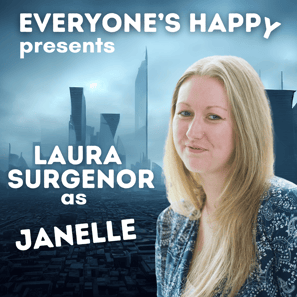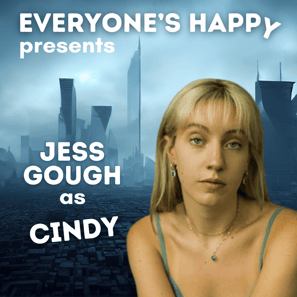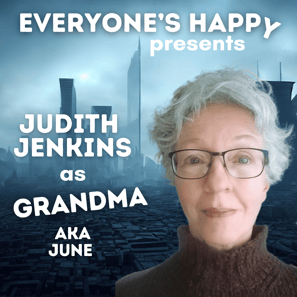 We have an amazing cast of voice actors on EVERYONE'S HAPPY. The bulk of the recording took place at Orchard Studios at Oakhanger, in the North of England, with the rest recorded remotely using Riverside.fm.
WALK ON PARTS
We were really lucky to have the additional voice talents of the lovely Tatiana Gefter, Alistair Davey, and Incognito Cas for additional roles in the show.
PARKER BRADSHAW
PARKER is a seventeen-year-old, completely relatable outcast, struggling with her emotions in the eutopian safety of the Dome where everyone else is perfectly happy.
REBEKAH MCLOUGHLIN plays Parker - you can find out more about Rebekah here.
BEN ANDERSSON
BEN is Parker's best friend, and has been since Orientation - when teenagers are first introduced to the Happiness Programme. Rich, and a little spoiled, Ben is devoted to Parker.
HARRY GILL plays Ben- you can find out more about Harry here.
THE INTERROGATOR
THE INTERROGATOR, AKA CROW, is an enigmatic character in the Dome. We meet him as he questions Parker about a mysterious death. What is Parker hiding?
PAZY IQBAL plays Crow - you can find out more about Pazy here.
THE COUNSELLOR AKA FAYE
FAYE is Parker's Orientation counsellor and works for the Happiness Programme. Faye is happy, fun and confident, but sometimes she's not quite sure about Parker...
DIANA MANTHEY plays Faye - you can find out more about Diana here.
SID
SID lives outside the Dome, in the world that got left behind after the Great Re-zoning. Sid is brave, strong and proud. But how did he know Parker's grandma? And is he all that he seems?
NOAH FOX plays Sid - you can find out more about Noah here.
AIDAN BRADSHAW
AIDAN is Parker's dad, and works at the Plant where the medicated food of the Dome is produced. Aidan is utterly devoted to his family and wants nothing more than to keep them safe.
JON BEAGLES plays Aidan - you can find out more about Jon here.
JANELLE BRADSHAW
JANELLE is Parker's mum. She is loving and caring and totally loyal. Janelle gave up her job as a nurse to care for Parker's sister, who has a life-limiting illness.
LAURA SURGENOR plays Janelle - you can find out more about Laura here.
CINDY BRADSHAW
CINDY is Parker's older sister. Nineteen-years-old, she suffers from a condition that means she can't walk and has chronic pain. But with the Happiness Programme, Cindy feels fine every day.
JESS GOUGH plays Cindy - you can find out more about Jess here.
JUNE BRADSHAW AKA GRANDMA
JUNE is Parker's Grandma. Feisty, strong, determined and fun, June left Parker a set of tape recordings with a hidden message and instructions on how to survive outside of the Dome.
JUDITH JENKINS plays Grandma - contact GravyTree Media to get in touch with Judith.
PUBLIC SERVICE ANNOUNCER
In the Dome, the Citizens are controlled by the Happiness Programme, and the message is continually reinforced by the System's Message.
JULES HUDSON is the voice of the System - you can find out more about Jules here.
IN STUDIO RECORDING
TV Sound Recordist Mick Haydock kindly gave up his time to come into the studio and record the actors over two days in April, and with mascot teddy (pictured above) helping, we got through over 100 scenes.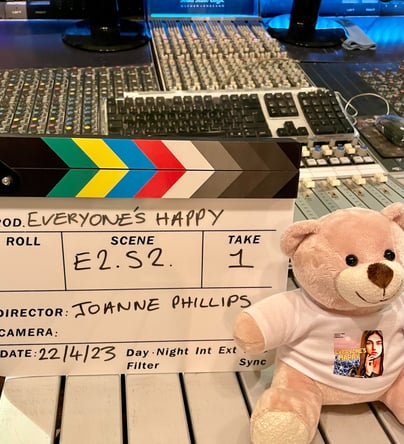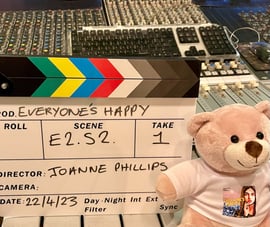 REMOTE RECORDING
Some of the actors lived too far away to visit Orchard Studios in Cheshire, so we used Riverside.fm to record remotely. Here I am ready for an additional session recording Rebekah's narration parts, which we did separately to her in-scene lines.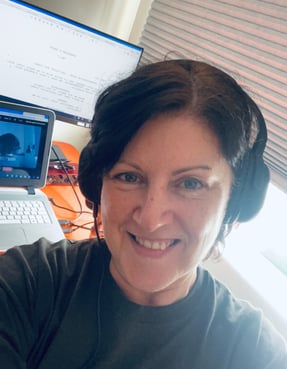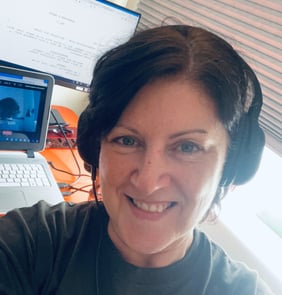 DIALOGUE EDITING
For those who are interested in audio production, I used Audacity to cut the dialogue together. This wasn't an easy task! As some of the scenes had actors who had been recorded on two different studio days, plus remote sessions, plus walk-on parts, AND pick-up lines, it was a big job to make it all sound seamless and flow together. I needed to learn how to normalize volumes, get rid of background noise (even in the quietest studio there is a kind of hum), and somehow make dialogue sound natural when it wasn't recorded together. And I found, to my surprise, that editing dialogue by ear is a lot like writing it on the page. I enjoyed it!
SOUND DESIGN
We were insanely lucky to find Zoran Nikolic to design the sound for Everyone's Happy. With a background in Serbian radio drama, Zoran is incredibly talented in putting effects and music together to create atmosphere, emotion and tension. Working from my production script, where I had made notes on what I thought it should sound like, Zoran did some kind of magic and everything came together.
GRAPHIC DESIGN
The original cover design was great while we were in early production but as it got closer to release I knew I needed something more professional. That's where graphic designer Chris Howard came in. Together we came up with a design that did justice to the idea of the Dome, Parker's struggles, and the darkness of the world outside. Chris's expertise was invaluable in getting the look just right and I love the final concept.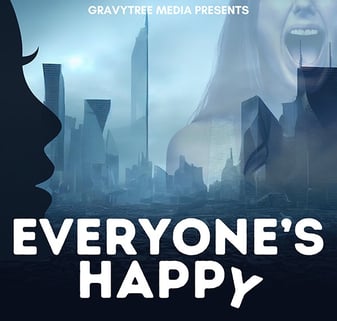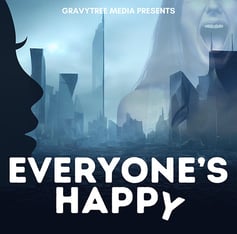 All of the original cover designs and concepts are available to Patreon supporters as part of the behind the scenes content.
KICKSTARTER
We're so grateful to everyone who backed us through our Kickstarter Campaign. Producing a full-cast audio drama is time-consuming and expensive - I've read estimates of costs that run to $75,000 for productions. I set the goal of the Kickstarter to £1,595 which I thought was achievable with the reach I had, and we hit it with a lot of help. This is of course only a fraction of the cost of production. We are funded by our own time, expertise, additional resources (i.e. our own money) and the support of Patrons.
So thank you so much to: Chris, Dawn, Anne, Joanna, Lynsey, Jez, Julie, Martina, Laura, Helen H, Marina, Bethany, Drew, Lucy, Steve, James, Joyce, Helen C. You are all amazing.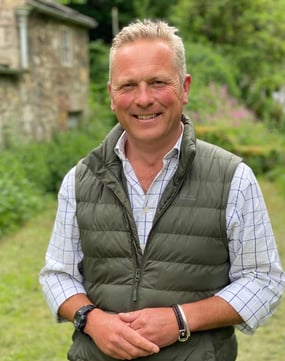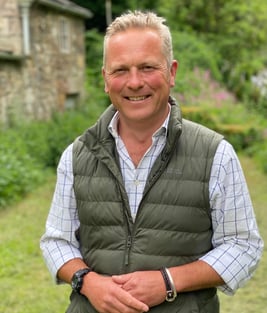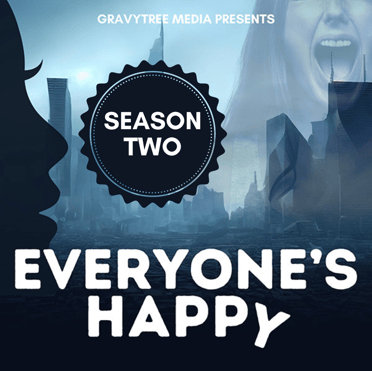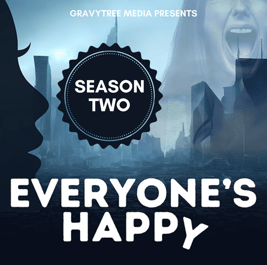 You can expect to hear Series Two of EVERYONE'S HAPPY in early 2025...
And we can announce that there will be definitely be AT LEAST THREE SEASONS!
Subscribe and follow the podcast on your favourite platform to make sure you don't miss the next thrilling installment!
Subscribe to our newsletter